How to Play Deezer on Fitbit Versa
Fitbit Versa is a popular smartwatch that offers a range of features, including music playback. With the ability to sync your Deezer music library directly to your Fitbit Versa, you can have your favorite tracks, playlists, and albums right at your wrist. Whether you're a fitness enthusiast looking for some motivational beats during your workouts or simply want to enjoy your favorite Deezer songs while running errands, this feature is just perfect.
Unfortunately, it's important to know that Fitbit Versa is not compatible with Deezer anymore from the 1st of April 2023. Are there alternative methods to fix this problem? The answer is a big yes!
In the following sections, we will guide you step-by-step on how to play Deezer music on your Fitbit Versa with two methods. Get ready to elevate your music experience with this seamless integration between Deezer and Fitbit Versa. Let's dive in and unlock the world of Deezer music on your wrist!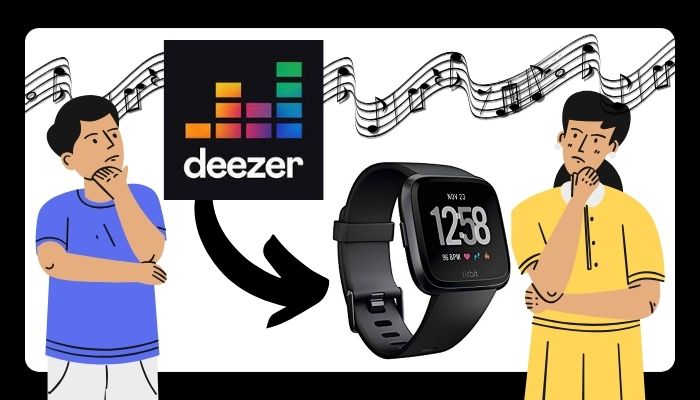 Part 1: Download Deezer Music and Use on Fitbit Versa
Although there isn't an official way to use Deezer on Fitbit, we found a perfect workaround, which is to sync music from Deezer to the Fitbit Versa. Since Deezer tracks can only be played via the Deezer app, you are unable to transmit them as local files to incompatible devices, such as Fitbits. Then you must use a third-party tool as assistance.
Deezer Music Converter is a professional music downloader for every Deezer Music subscriber to get songs onto the computer and then freely transfer them to different devices. It can support exporting songs, albums, playlists, and podcasts from the Deezer Music web player and converting them to MP3 format for compatibility with your Fitbit devices. This converter sets itself apart from many rivals thanks to its original HiFi audio quality and 10x rapid download speed.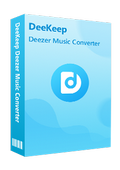 Deezer Music Converter
Download songs, albums, playlists, and podcasts from Deezer Music.
Convert Deezer Music songs to MP3/AAC/WAV/FLAC/AIFF/ALAC.
Support a 10X faster conversion speed.
Preserve the original HiFi quality of the songs after conversion.
Keep ID3 tags including Title, Album, Artist, Artwork, TrackNum, etc.
Archive downloaded songs by artist, album, playlist, etc.
Step 1 Use your Deezer account to log in Deezer web player.
First, please download a suitable version of Deezer Music Converter onto your PC. Start the program and the Deezer web player will pop up automatically. To successfully visit the Deezer Music catalog, you will be guided to input your account information by clicking the Log in option as per the instruction.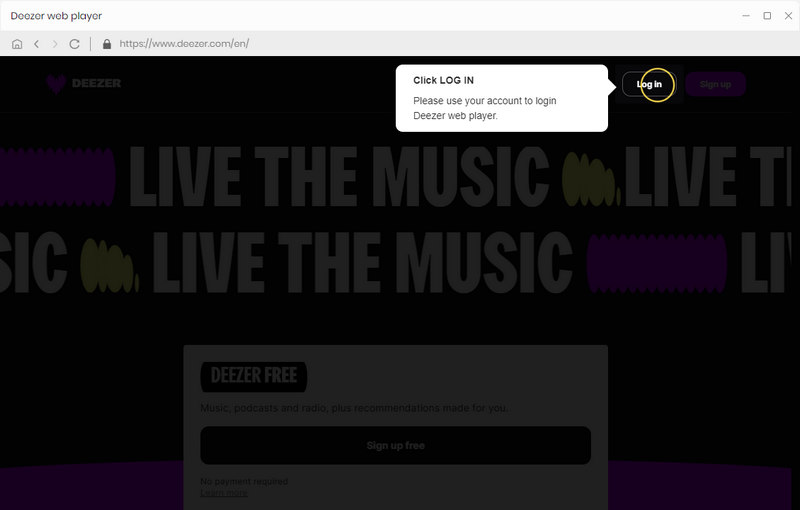 Step 2 Complete the settings and set MP3 as the output format.
In order to adjust the output parameters, you need to click the Settings icon in the second step. Please adjust the output folder and the remaining settings in accordance with your specific requirements.
Here you can select MP3 that is suitable for Fitbit Versa. Return to the Deezer web player once the setup is complete, and the modifications will be preserved.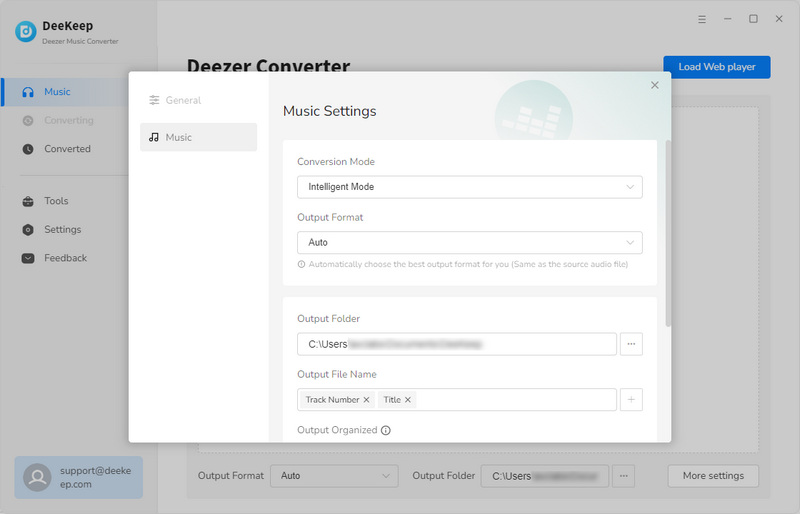 Step 3 Choose the preferred Deezer music to add.
Browse and find the tracks from the Deezer Music web player that you want to convert and click the blue Click to add button in the lower right corner of the song, artist, playlist, or album.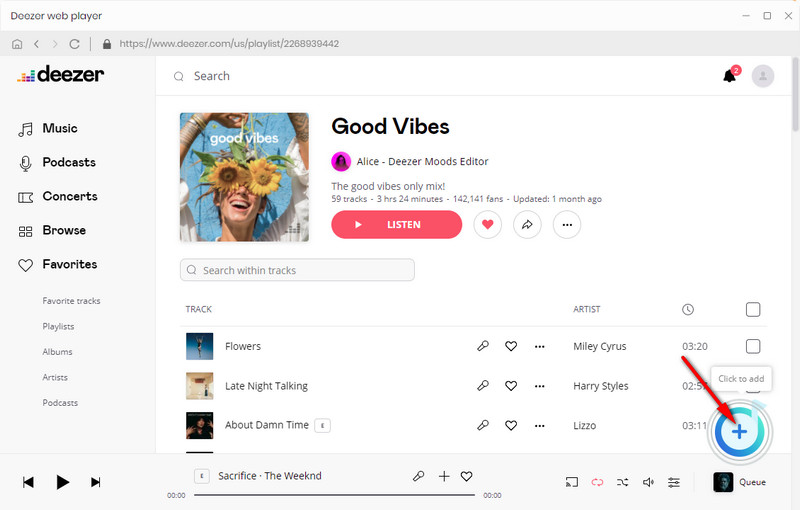 Once the songs are loaded, press the Add button. Later, the Deezer Music Converter will discover and list the songs automatically in the conversion window.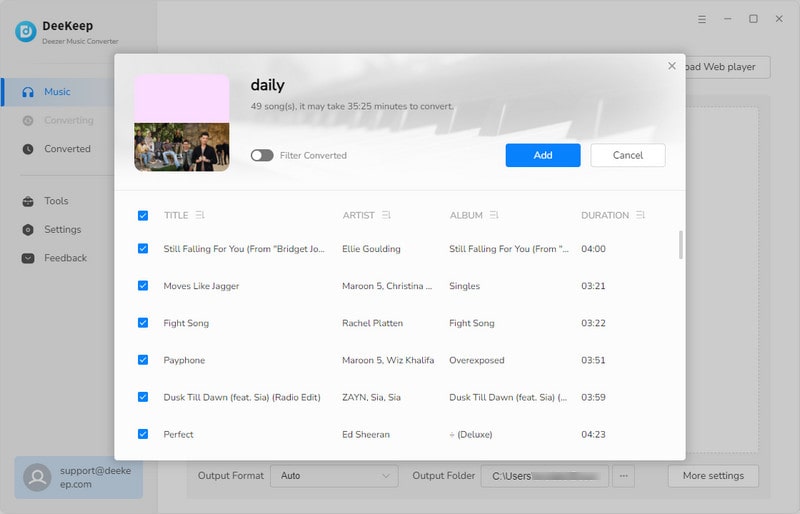 Step 4 Download the preferred Deezer music to your PC.
If necessary, click the Add More button to temporarily save the chosen songs to the list and add more songs from other albums or playlists at once. Select the Convert button when the selection has finished.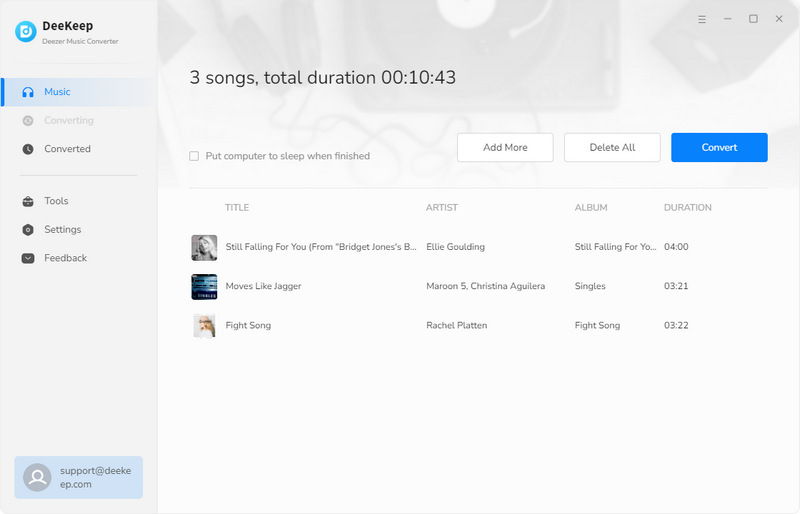 The quantity and size of the music you select will determine how long it takes to convert Deezer Music. You can access the Converted module once Deezer music has been converted as MP3 files. You can also navigate to the local folder containing the converted items by clicking the file icon next to the songs.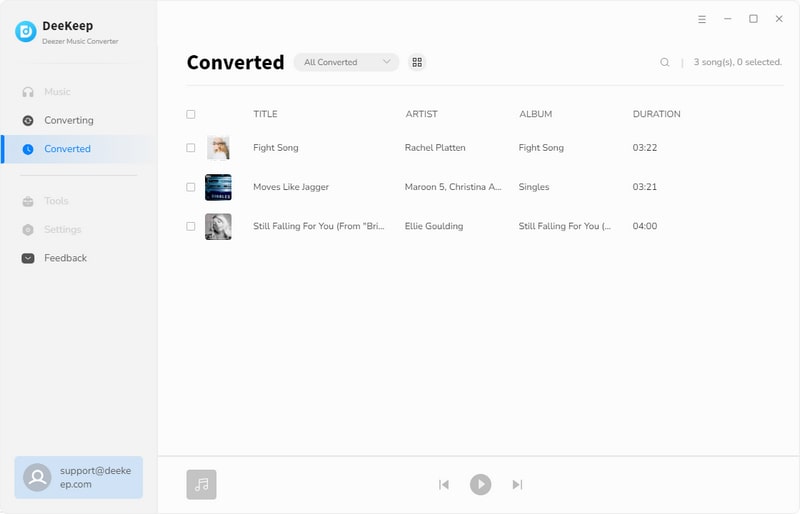 Step 5 Transfer the downloaded music from Deezer to Fitbit Versa.
Connect your Fitbit and computer to WiFi, and go to the official website to download the Fitbit Connect app on your computer. After that, simply launch it.
On Win, select Account > Music > Personal music. On Mac, select Manage My Music.
Tap Music > Transfer Music on your Fitbit watch. Click Create New Playlist, drag and drop the downloaded Deezer music files, and name the playlist to better find it.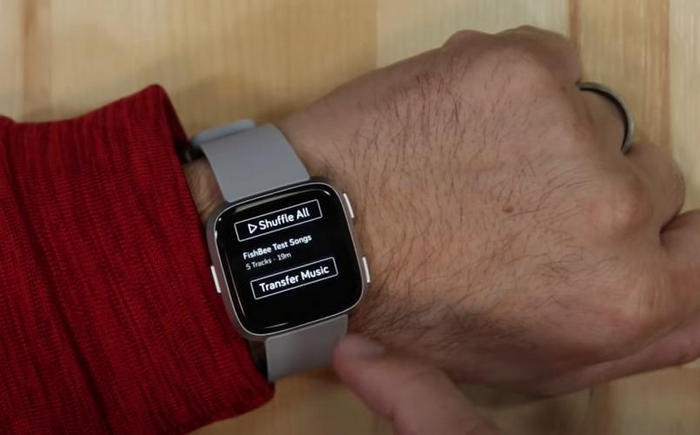 After all, click the circle icon next to the playlist name and wait for the uploading patiently. Click Music on Fitbit Versa and select Shuffle All to play Deezer music with ease.
Part 2: Play Deezer on Fitbit Versa via Bluetooth
Although Fitbit Versa cannot play Deezer music directly, you can use Bluetooth to link your phone to Fitbit Versa and listen to your preferred Deezer music while exercising. Please make sure both of your devices have Bluetooth turned on and are Bluetooth-enabled. Here are some simple steps for you to follow:
Step 1 Click Settings and scroll down to the Bluetooth section on your Fitbit Versa.
Step 2 Turn on the Bluetooth pairing mode of your phone and pair your Fitbit Versa with it.
Step 3 Open the Deezer app on your smartphone and start playing your desired music. Then you can swipe down from the top of the screen and tap on the music controls on your Fitbit Versa.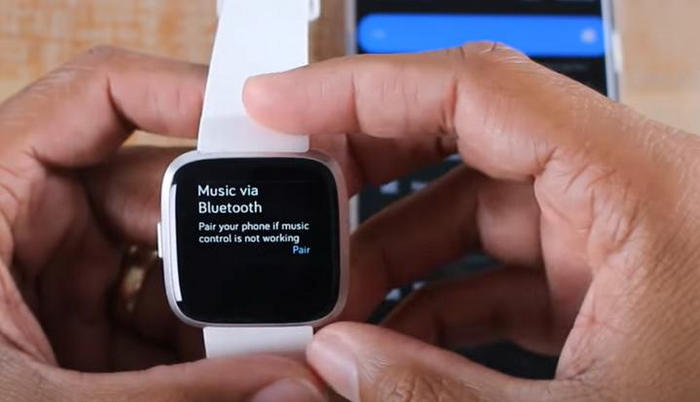 With the Bluetooth connected, you can now play, pause, skip tracks, and adjust the volume directly from your Fitbit Versa.
Conclusion
Congratulations! You have successfully learned how to play Deezer on your Fitbit Versa by following the steps outlined in this guide. Although Deezer has been removed from the Fitbit App Gallery, there are still two alternative methods to play Deezer on your Fitbit Versa.
Now, you can enjoy your favorite Deezer music anytime, anywhere, without limitation. Whether you're hitting the gym, going for a run, or simply relaxing, your Fitbit Versa will be your ultimate music companion. Go ahead and let the rhythm fuel your workouts and daily activities.
Want to enjoy the seamless integration of Deezer and Fitbit Versa without Premium? Download Deezer Music Converter right away and unlock all the features!